Meet some of our fantastic team
David Beveridge
Head of Operations and Sales
As Head of Operations and Sales, I manage the day to day business needs of Peoplebank. This involves managing the awesome Peoplebank team and our great clients. I also have the responsibility of ensuring continued business growth at Peoplebank so I spend a lot of time meeting prospects, attending events, demoing and generally letting people know about our amazing software.
Joined Peoplebank: 2015
David likes...
Film: The Shawshank Redemption
Music: Oasis
Holiday: Los Angeles
Hobbies: Spending time with friends, walks with my family and playing/watching football.
Fact about David : I have seen myself in a computer game!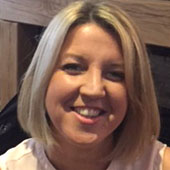 Michelle Kerr
Senior Account Manager
Working daily with all our clients, assisting them in every way to ensure they are receiving the best possible service.
Joined Peoplebank: 2015
Michelle likes...
Film: Bridesmaids
Music: 80/90's
Holiday: Florida
Hobbies: Boxercise and spending quality time with my family.
Fact about Michelle: I took part in the Edinburgh 2016 Moon Walk and raised over £800 for the charity.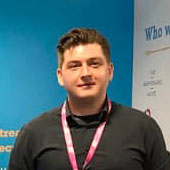 Andrew McDougall
Account Manager
I work hand in hand with some of the biggest brands to ensure they are getting the most from our ATS. This involves managing all of our clients' recruitment needs.
Joined Peoplebank: 2019
Andrew likes...
Film: Starship Troopers
Music: Alternative rock
Holiday: California
Hobbies: Playing guitar, spending time with friends.
Fact about Andrew: I was the frontman for a melodic tech metal band!
Hemangi Wadkar
PHP Developer
Driving improvements to our product.
Joined Peoplebank: 2019
Hemangi likes...
Film: Harry Potter (Film series)
Music: Any music to which I can dance my heart out.
Holiday: Goa
Hobbies: I like to create timelapse videos while I doodle. I enjoy reading fictional books and memoirs of famous people.
Fact about Hemangi: I have a Facebook page to share my creativity that has almost 700 followers.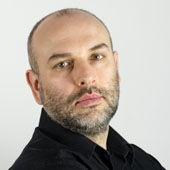 Marcin Wilinski
Junior PHP Developer
Coding solutions to client requests and contributing to the system development roadmap.
Joined Peoplebank: 2019
Marcin likes...
Film: A Good Year, Walter Mitty, What Dreams May Come
Music: Classical, Chill
Holiday: Far East...Poland
Hobbies: Photography, Philosophy, Self Improvement
Fact about Marcin: I have a YouTube channel about brewing your own beer.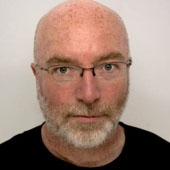 David Brown
Front-end Developer & UX Designer
Managing the Front-end Design Team. Building careers sites & candidate experiences to attract the highest calibre of applicants to our clients' vacancies.
Joined Peoplebank: 2015
David likes...
Film: The Station Agent
Music: Post Rock
Holiday: Berlin
Hobbies: Ashtanga Yoga
Fact about David: I have an IMDB credit as Death/Conference Organiser for the 2012 action/comedy Electric Man.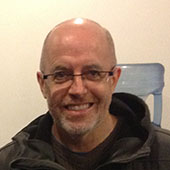 Brian Cant
Lead Tester
Managing the testing team - responsible for Quality Assurance on Peoplebank's system development and client delivery.
Joined Peoplebank: 2015
Brian likes...
Film: Pulp Fiction
Music: Stevie Wonder
Holiday: Amalfi Coast, Italy
Hobbies: Music, Football, Socialising (!), Films, Reading
Fact about Brian: I've been married over 30 years, have 1 son, enjoy long weekends, tunes, football, going out and talking about myself.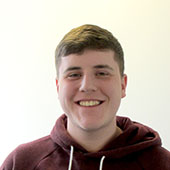 Robbie Greenan
Apprentice Software Tester
Tester for Peoplebank's system development and client sites.
Joined Peoplebank: 2018
Robbie likes...
Film: Hot Fuzz
Music: Red Hot Chilli Peppers
Holiday: New York
Hobbies: Football, Video Games, Movies
Fact about Robbie: I have been in a Youtube video that got over three million views.