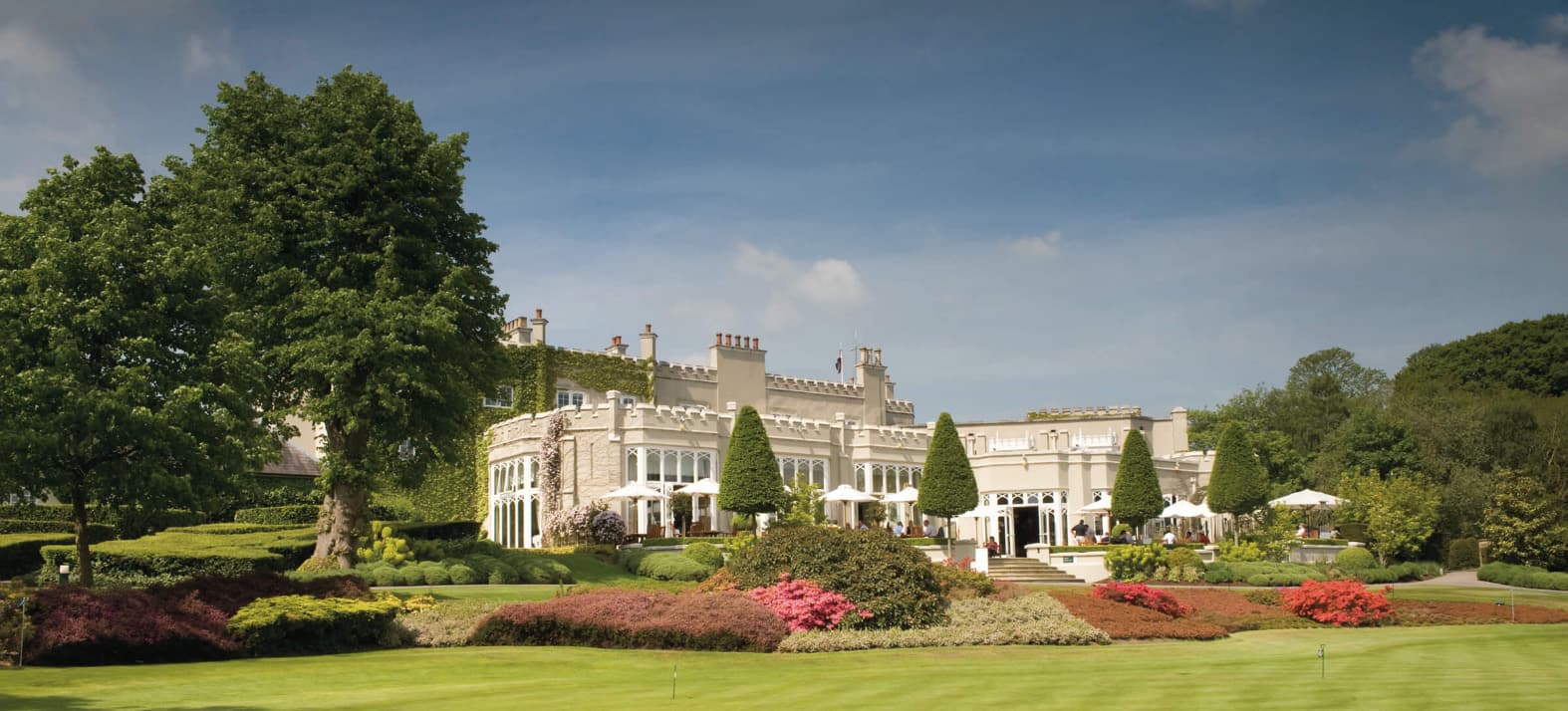 Food & Beverage Assistant
Food & Beverage
About us
Wentworth Club is one of the world's finest private members Golf and Country Clubs, famous for its outstanding three Championship golf courses, in addition to a luxury Tennis & Health Club. The Club is surrounded and entwined within the Wentworth Estate, one of the most prestigious private estates in the London suburbs where many of the world's premier golfers have their home.
As a Food and Beverage Assistant, you will be responsible for ensuring our Members receive a warm and friendly welcome and any queries are dealt with in an efficient and professional manner. You will be expected to deliver exceptional service to both Club Members and Guests alike, keeping good cleanliness, and health & safety at the front of all you do.
We will rely on you to WOW our Members and make them feel special by delivering exceptional service and being a great team player. As a Food and Beverage Assistant, you will work across all areas of our F&B department, responsible for daily food service, working on the bar, and offering table service, as well as the running of functions, under the guidance of our Food and Beverage Manager.
40 hours per week, flexible working pattern, £23,000 pa plus gratuities. Onsite parking available, Shuttle Service available from Virginia Water Station
Key Areas of Activity
Operations
• Ensure excellent knowledge of all menu offerings and be able to deliver and provide all Members and Guests with exceptional service.
• Always deal with the Members and Guests in a polite, pleasant, and professional manner.
• Ensure that you constantly present yourself on time and are correctly dressed for duty.
• Carry out any reasonable request, as made by management.
• Ensure that all services areas are ready for operation at the correct time.
• Constant overview of the daily operation to include, but not limited to, cleanliness, food and beverage product, service delivery, clearing tables, and sufficient mise-en-place.
• Resolve any complaints in a polite and professional manner and ensure that the Outlet manager is notified.
• Attend pre-shift, department, and general meetings, as required.
• Attend any training sessions as judged reasonably necessary by management.
People
• To help train new staff members in conjunction with the Food and Beverage Trainer.
• To work as part of the team, and help colleagues where necessary
• To develop and encourage the team through leading by example as well as ensuring that procedures are carried out in line with standard practice.
Compliance
• Ensure compliance with the Weights and Measures Act 1985 and The Licensing Act 2003.
• To be alert to hazards at work and to be aware of the responsibility for personal safety in addition to the Club's legal responsibilities.
• To ensure that all relevant legislative and government guidelines are adhered to within the Club, including the Food Safety Act, Health and Safety at Work Act, HACCPS, COSHH, Emergency Procedures etc. as well as ensuring that fire regulations are implemented, and all of the Burma Bar team are fully compliant and trained.
Key Personal Attributes & Behaviours
• Able to communicate effectively with all stakeholders across the Club.
• Ability to work independently and use initiative
• Demonstrate great teamwork
• Flexible and adaptable to the changing demands of the business
• Attention to detail, ability to spot and correct errors.
Qualifications
We offer training and career development for anyone starting a career in hospitality or looking to take the next step.
Experience in a similar role is desirable but full training will be given on the job.
As an equal opportunities' employer, Wentworth Club is committed to the equal treatment of all current and prospective employees and does not condone discrimination on the basis of age, disability, sex, sexual orientation, pregnancy and maternity, race or ethnicity, religion or belief, gender identity, or marriage and civil partnership.
We aspire to have a diverse and inclusive workplace and strongly encourage suitably qualified applicants from a wide range of backgrounds to apply and join Wentworth Club.
HP
Benefits
• Company Bonus Scheme
• Company Pension Scheme with Standard Life
• Enhanced Company Sick Pay, Maternity and Paternity
• Employee meals provided
• Corporate Gym and Spa Membership at the Berystede Hotel
• Birthday leave – 1-day paid time off
• Our online communication forum keeps you up-to date
• Comprehensive online courses and apprenticeships available
• Cash Plan with WPA
• Reward & Recognition schemes
• Cycle to Work Scheme
• Use of Golf and Tennis Facilities
• 40% discount on all food items in the Tennis & Health Club Café and the Wentworth Dining Restaurant
• 20% discount in the Spa and Pro Shop
• Company social events
On site parking available.