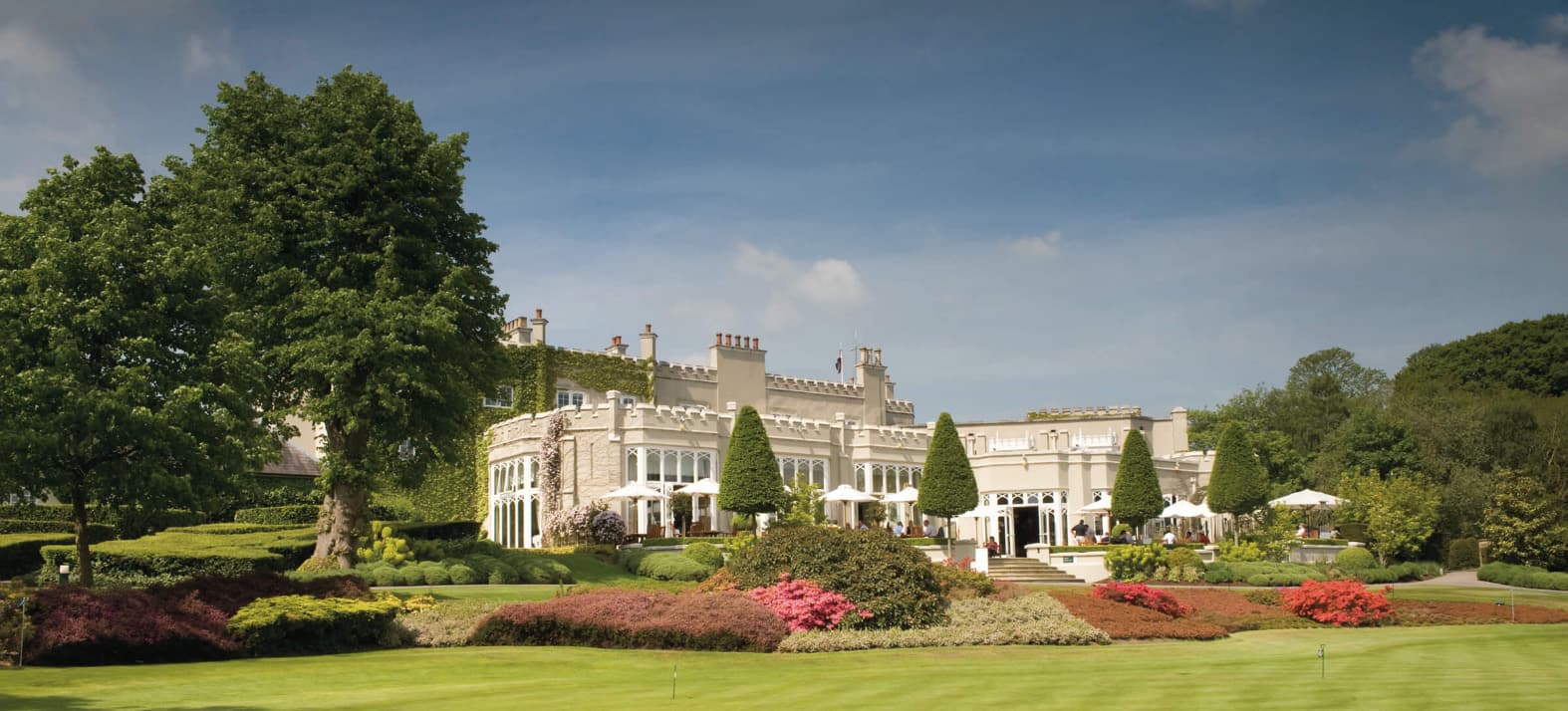 Commis Chef
Food & Beverage
About us
Wentworth Club is one of the world's finest private members Golf and Country Clubs, famous for its outstanding three Championship golf courses, in addition to a luxury Tennis & Health Club. The Club is surrounded and entwined within the Wentworth Estate, one of the most prestigious private estates in the London suburbs where many of the world's premier golfers have their home.
As our Commis Chef, you will work as part of our large culinary team. You will deliver exceptional service to our Members and Guests. Provide culinary excellence, ensuring that we are meeting expectations and consistently WOWING our Members. As a Commis Chef you will be given the opportunity to work on all sections of the kitchen, serving exceptional food in a luxury Members Club. Using fresh produce with a seasonal changing menu and an emphasis on local produce.
40 hours per week, 10 hour shifts 4 day a week working pattern. On site parking.
Key Areas of Activity
• To deliver consistently high levels of excellence to ensure the complete satisfaction of both Members and Guests.
• To ensure that the food is prepared and presented to the highest standards as required by the Club.
• To produce food as directed by the Chef de Partie and to present it at the times required.
• To be fully knowledgeable with all food outlet menus, in particular items which are the responsibility of your section and of their recipes and quantities.
• To advise the Chef de Partie of any irregularities in stock control.
• To assist the Chef de Partie in rotation of stocks and correct storage procedure ensuring the appropriate stock level.
• To assist the Apprentice Chefs in developing all necessary skills for the relevant section.
• To work in close liaison with all sections of the kitchen to ensure efficient service and maintain a high level of communication with colleagues and other staff.
• To ensure that your on-the-job training records are kept up to date and signed by your Chef de Partie on a regular basis.
• To report any defects in machinery and equipment immediately.
• To adhere to all statutory and Company requirements regarding, fire, health and safety, and hygiene, including wearing a correct and clean uniform and footwear at all times and maintaining high standards of personal hygiene.
• To uphold and maintain all standards in line with your department's standard operating procedures.
• To participate in training within your department or other departments as deemed appropriate by your manager.
• To carry out any reasonable instruction/duties as directed by a member of the management team.
Key Knowledge, Skills & Experience
• Previous experience as a Commis Chef in a hotel or restaurant, would be beneficial but not essential
• Someone who is fanatical about standards and genuinely cares about the quality of the food they prepare
• A self-motivated and hardworking individual who is a team player
• An individual with impeccable cleaning standards, who is dedicated in maintaining a safe and pleasant environment
Key Personal Attributes & Behaviours
• Able to communicate effectively with all stakeholders across the Club.
• Ability to work independently and use initiative
• Demonstrate great teamwork
• Flexible and adaptable to the changing demands of the business
• Attention to detail, ability to spot and correct errors.
• Previous similar experience within a 5* luxury hotel or restaurant environment is desirable
• Interest and passion in learning
We offer training and career development for anyone starting a career in hospitality or looking to take the next step.
As an equal opportunities' employer, Wentworth Club is committed to the equal treatment of all current and prospective employees and does not condone discrimination on the basis of age, disability, sex, sexual orientation, pregnancy and maternity, race or ethnicity, religion or belief, gender identity, or marriage and civil partnership.
We aspire to have a diverse and inclusive workplace and strongly encourage suitably qualified applicants from a wide range of backgrounds to apply and join Wentworth Club.
Benefits
Company Bonus Scheme
Company Pension Scheme with Standard Life
Enhanced Company Sick Pay
Enhanced Maternity and Paternity Pay
Employee meals provided
Corporate Gym and Spa Membership at the Berystede Hotel
Birthday leave – 1-day paid time off
Our online communication forum keeps you up-to date
Comprehensive online courses and apprenticeships available
Cash Plan with WPA
Reward & Recognition schemes
Cycle to Work Scheme
Use of Golf and Tennis Facilities
40% discount on all food items in the Tennis & Health Club Café and the Wentworth Dining Restaurant
20% discount in the Spa and Pro Shop
Company social events