BAO Borough - Multi Site Head Chef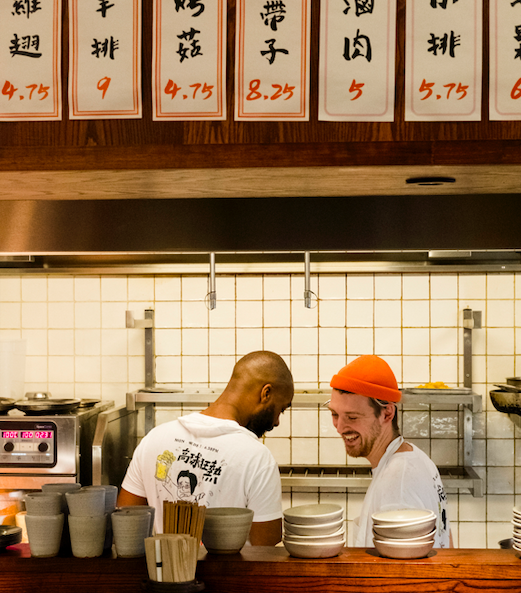 Multi Site Head Chef - BAO Borough
Salary - up to £45,000 per annum
Schedule - Full Time
Experience - Previous experience as a Head Chef or Sous in a fast paced restaurant
BAO are seeking a Multi site Head Chef to join the team of their restaurant in Borough Market and our BAO Bar in Netil Market. The successful candidate will be friendly, personable and passionate about all thing's food and drink. This is a fantastic opportunity for an experienced Head Chef looking for an opportunity in an award winning, critically acclaimed group.
BAO Borough Market
Located at the edge of Borough Market. BAO Borough is inspired by the late night grill joints in Taiwan & Japan. BAO Borough has a Yakitori grill, grab & go hatch and KTV room in the basement. BAO's goal is to create restaurants that offer a different experience to each other, inspired by our founder's upbringing and travels around Asia. Each restaurant within the group has been designed with a unique narrative & menu.
BAO Netil Market
Where it all began: The Original BAO BAR serving the Classic Pork BAO and Taiwanese Fried Chicken since 2013. BAO BAR is a market stall nestled in Netil Market, a carpark in East London.
BAO BAR is open daily from 12-10 with the full market open on Saturday; as well as serving from the hatch, the BAO Bar also runs BAO's delivery brand, Rice Error.
The Position
As Head Chef, you will be responsible for ensuring the delivery of consistent, high quality and innovative dishes and specials; you will play a key role in menu development, working closely with the Directors. You will manage the overall kitchen operation, including prep schedules, stock control, budgeting and maintenance, as well as the day to day management of the kitchen team.
If you have the following, then we want to hear from you:
Previous experience as a Head Chef or Senior Sous Chef in a high quality Restaurant;
Strong awareness of trends and seasonality of produce;
A highly creative approach to your work with excellent attention to detail;
Proven ability to manage, train and motivate a Kitchen brigade;
Experience in managing staff costs, scheduling and reviewing staff rotas;
Strengths in finances, purchasing and menu costing;
A working knowledge of health and safety, compliance and procedures;
This is a very exciting opportunity not to be missed for a talented Head Chef eager to join a restaurant group with ambitious plans.
Benefits
50% off dining across BAO and JKS Restaurants;
School of BAO - workshops, talks and field trips;
BAO yearly anniversary gifts;
A personalised learning and development plan to develop your skills and knowledge;
Employee Assistance Program
The Group
Created by Erchen Chang, Wai Ting & Shing Tat Chung in 2013, BAO started in a shed in a car park in East London. BAO opened its first restaurant in Soho in April 2015, winning a Micehlin Bib Gourmand 5 years running. BAO now has 4 restaurants, one in Fitzrovia and its third in Borough Market. In 2020, BAO opened a new concept restaurant, Café BAO in Kings Cross; a delivery brand, Rice Error; and their online digital supermarket, Convni.