JKS Head Office - Finance Director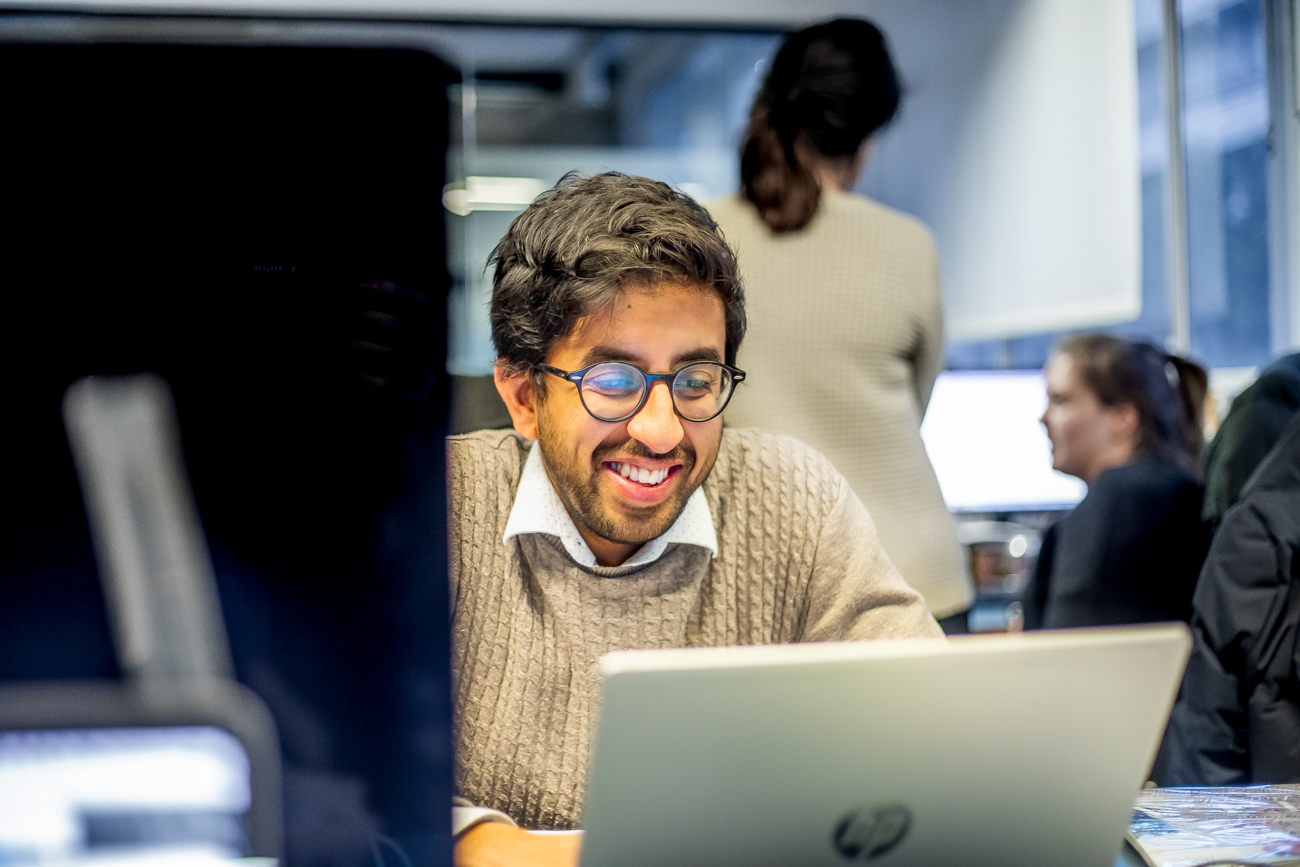 Finance Director - JKS Head Office
Salary - Dependant on experience
Schedule - Full Time
Experience - Previous experience as a Finance Director within a multifaceted Hospitality group
JKS Restaurants are seeking a commercially focused Finance Director to join their senior leadership team. The successful candidate will be friendly, personable and have a proven track record within financial management.
This is a fantastic opportunity for an experienced Finance Director looking for a role in an award winning, critically acclaimed group.
The Group
JKS Restaurants was founded by siblings Jyotin, Karam and Sunaina Sethi in November 2008. The group has received critical acclaim and industry recognition since its inception, including 6 Michelin stars, 3 Michelin Bib Gourmands and one restaurant ranked in the World's 50 Best restaurants.
The JKS portfolio currently includes Michelin Starred restaurants Trishna, Gymkhana, Kitchen Table, Sabor and Lyle's; as well as cult favourites Hoppers, BAO, Brigadiers, Berenjak, and Bibi. Pubs include The Cadogan Arms and The George; and there are 9 brands that operate within Arcade Food Hall. The group also includes delivery brands Motu Indian Kitchen and Rice Error, and retail outfits Ambassador General Store, Hoppers Cash & Kari, Berenjak Bazaar, BAO Convni, Bubbleshop by Sandia Chang, and Flor Bakery.
JKS Restaurants offers a unique chance to either pursue a career in fine dining or develop within casual trend focused cuisine, with opportunities across all disciplines for those looking to progress their careers within a people focused, collaborative hospitality group.
The Position
The successful Finance Director will work closely with our Founders and senior stakeholders to ensure the efficient implementation of the company's financial objectives. This is an excellent role for a Finance Director with previous experience within a fast-paced, multifaceted hospitality group.
Duties include:
Overall direction, management, support and lead of the Finance team.
Forming an integral part of the Senior Management team of the business comprising the CEO / Creative Director / Operations Director / People Director / Marketing Director.
Providing strategic and financial support and advice to all internal stakeholders.
Building and managing relations with external stakeholders (bank/investors /auditors).
Formulating strategies and commercially focused plans to ensure the company achieve agreed objectives.
Management Reporting: Providing timely focused, innovative and value-adding to reporting and analysis on a weekly and monthly basis.
Development and implementation of group-wide KPI's in relation to all financial objectives.
Cost Management: cost of sales, payroll and expenses are fully supported and effectively managed with a view to exceed profit expectations.
Working in conjunction with the Property team to track capital expenditure on new sites against original feasibility budgets.
Completion of annual budgets and re-forecasts.
Completion of annual audited accounts.
Ensuring compliance with all statutory requirements and regulations including HMRC .
Improvement of financial disciplines throughout the organisation.
Developing and improving the company financial and accounting systems and streamlining internal processes.
Procurement – management of procurement / cost control team to ensure supplier relationships, pricing and payment terms are proactively managed and economies of scale sought where appropriate.
IT – management of systems, integration and optimisation.
The successful Finance Director will be:
A qualified accountant with a degree from a recognised accountancy body;
Used to working under pressure and to tight deadlines;
Expertly numerate and able to work with Microsoft Excel to an advanced degree;
Highly motivated: able to bring an energy to the role that will inspire other members of the finance team and those in the wider business;
In possession of well-developed interpersonal skills and a strong level of empathy, and able to understand the pressures associated with working in the restaurant industry;
Able to set and be aware of team deadlines, schedules and policies and actively participate in achieving your own and the team's goals.
Benefits & Culture
Our team is the most important part of our business, translating our passion for genuine hospitality to our guests every day. We are proud to work with industry-leading talent and recognise the importance of offering our teams the tools, guidance and experience necessary to build confidence and grow.
We encourage you to bring your whole self to work and celebrate the skills and characteristics that make you unique. Your commitment to be kind and work hard comes with a range of benefits such as:
Treat Yourself
Monthly dining out allowance
Up to 50% off dining across JKS Restaurants
Retail & Takeaway Discounts
Code App Membership
Cost price wine through our suppliers
Perkbox – access to tons of retail discounts and our wellbeing hub
Look After Yourself
Gym Membership
Enhanced Maternity and Paternity pay
Health Insurance
Company Donations for your involvement with Charities
Employee Assistance Program
Access to Financial Advice
Wedding Gift & New-born Care Package – Celebrating your big occasions
Season Ticket Loan
Progress Yourself
Access to our fantastic L&D Calendar
A personalised learning & development plan to develop your skills and knowledge
Career progression with a fast-growing, critically acclaimed restaurant group.
Be Yourself
Additional holiday for every year with us (rising to 33 days)
Wagestream – stream your pay earlier
Staff parties & long service awards