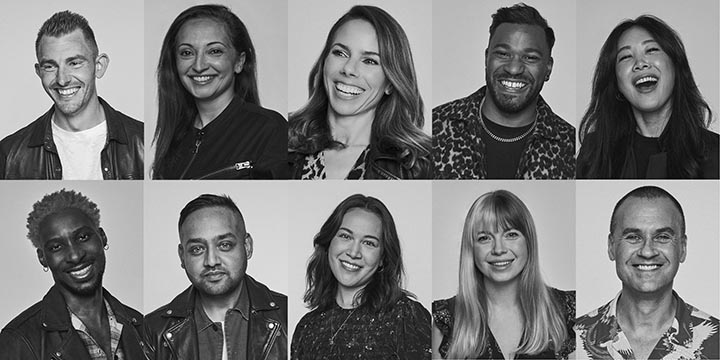 Business Development Manager
London, England, United Kingdom
THE ALLSAINTS TEAM
Here at AllSaints we are proud to be a customer centric global team. Our vision is to make the coolest clothes to evoke emotion for our customers, worldwide.
Everything about our style and creativity is curated in-house, from store design and construction to our brand image, digital presence and clothing design. We are truly an agile business: we work at pace and take responsibility for making a difference.
We are a brand embarking on a very exciting plan and we are seeking new members of the team who want to contribute to this.
THE ROLE
We are looking for a Business Development Manager to join our Digital Concessions Team and help grow our online portfolio.
The Digital Concessions team is responsible for managing the relationship with some of the world's biggest online retailers, continually looking for ways to grow our brands presence and performance as well as engage with millions of customers worldwide.
The Business Development manager will hold responsibility for seeking and building new account relationships as well as work closely with our Head of Digital Concessions and Digital Concessions Manager on existing accounts.
WHAT WILL I BE DOING?
Research and identify new business opportunities - including new markets, growth areas, trends, customers, partnerships, products and or new ways of reaching existing markets
Generate leads and follow up with new prospective customers
Submit business cases to the senior management of potential new partners
Support the global head of on contract reviews and negotiations, engage with internal stakeholders from /but not limited to : IT, finance, legal, merch teams, DC teams and work closely with internal project manager to ensure smooth and speedy go live with new partner
Ensure AllSaints has a successful on-boarding with new partner before handing over the account to concession manager to be managed
Strategic planning for the future; considering the bigger, set aims and objective to develop and enhance new and existing business
Think strategically - seeing the bigger picture and setting aims and objectives in order to develop and improve the new and existing business
Manage improvements, systems upgrades and new system integrations with existing customers
Review ways of working by proposing operational changes to internal and external processes. Work strategically - carrying out necessary planning in order to propose operational changes to improve internal and external processes
Train and develop members of the digital concession team on new partner processes
Seek ways of improving the way the business operates
Attend seminars, conferences and events where appropriate to build network and industry knowledge
Keep abreast of trends and changes in the business world
Support to plan sales campaigns and develop the business sales and marketing strategy
Create a sales pipeline and increase sales of the business
Complete sales forecast analysis and present findings to senior leadership team Carry out sales forecasts and analysis and present findings to the senior leadership team
WHAT SKILLS DO I NEED?
Previous project management experience essential
Strong business acumen and negotiation skills
Superb people and communication skills and the ability to influence internal and external stakeholders
Results driven and a proven track record of successful partnerships
Strong Analytical skills and a good understanding of Google Analytics
A positive team player with leadership qualities and a history of supporting and training team members
A go getter attitude with plenty of initiative to continually seek business opportunities
Ability to solve problems
Ability to adapt and learn new systems easily
Excellent written and verbal communication skills
Tech Savvy
Passionate about our brand and the industry we work in
ABOUT THE STORE AND TEAM
You'll be working in our East London Studios based in London' vibrant Shoreditch with perks and benefits offered from local businesses including discounts on food, shopping and health & beauty. Studio Location. Approximately a 10 minute walk from Liverpool Street Station and a 5 minute walk from Shoreditch High Street.
WHAT WE STAND FOR
Customer Centric We work as one proud team to get the best for our customers
One Team We are joined up and encourage others to share their ideas
Work at Pace We know our goals, and we work with clear outcomes in mind
Be Responsible We are self aware, understand the impact we have on others and are positive about the future
BENEFITS
Your career matters to us and we will do what it takes to help you on your journey in life. You'll be challenging yourself and your leadership. The opportunities will be there and you'll be working within an environment that rewards hard work and innovation. Internal promotion is the norm not the exception and you'll be supported in your ambition to reach the next step of your career.
You'll be working in our East London Studios based in London' vibrant Shoreditch with perks and benefits offered from local businesses including discounts on food, shopping and health & beauty. In addition to this we offer a competitive pay and benefits package that includes an amazing employee uniform allowance and discount.
We are an Equal Opportunity employer and we very much look forward to working with you.