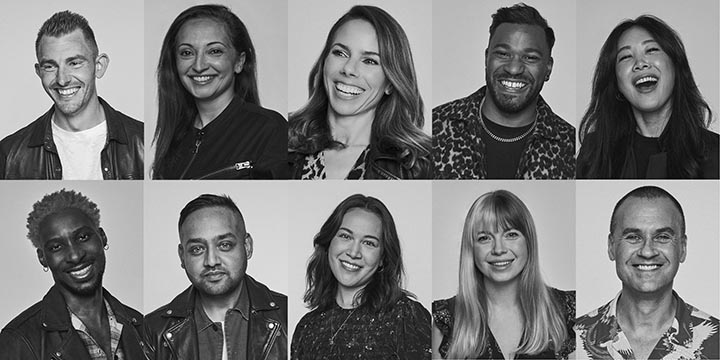 Assistant Merchandiser - Womenswear
London, England, United Kingdom
THE ALLSAINTS TEAM
Here at AllSaints we are proud to be a customer centric global team. Our vision is to make the coolest clothes to evoke emotion for our customers, worldwide.
Everything about our style and creativity is curated in-house, from store design and construction to our brand image, digital presence and clothing design. We are truly an agile business: we work at pace and take responsibility for making a difference.
We are a brand embarking on a very exciting plan and we are seeking new members of the team who want to contribute to this.
THE ROLE
We work closely with the Buying and Design teams to plan and trade each season to deliver and exceed sales and profit targets. Working within the Womenswear team, you will be a crucial asset of the team working on Accessories and Footwear, to help deliver the high planned growth, and building strong relationships with the brand while ensuring we are all working together to deliver our vision.
WHAT WILL I BE DOING?
Contribute to weekly trading reviews of sales, margin and stock against category KPIs, highlighting best & worst performers and identifying opportunities and risks.
Ownership of WW Accessory and Footwear line cards for ordering and forecasting
Completing size ratios for repeat orders and seasonal buys.
Maintaining and updating the WSSI to manage the intake and category stock positions
Working with the Merchandiser to plan and undertake quarterly buys for Accessories and Footwear
Work closely with licensed Accessory partners
Create markdown planning documents and collate proposals for review versus Financial targets
Conduct detailed ad-hoc analysis when required on specific product groups.
Develop current systems and processes that are in place and be instrumental in implementing best practices.
Liaise with Regional teams on a regular basis to identify stock replenishment opportunities/challenges.
Building and maintaining strong relationships with the Production department, through constant interaction to track delivery schedule and communicate any issues to the department, ensuring that the weekly intake forecast is accurate
Providing key administrative support to the Merchandising function. Support the merchandising team with data manipulation and report generation in a timely manner.
WHAT SKILLS DO I NEED?
Previous experience working as an Assistant Merchandiser
Currently, an Assistant Merchandiser / most recent role being Assistant Merchandiser
Confident, proactive and able to think creatively when problem-solving
Communicates with others clearly, effectively and with respect.
Has a real passion for the brand and can objectively evaluate product ranges using sound, commercial rationale.
Strives to achieve and drive the best results possible for the brand
Excellent time management and organisational skills whilst able to prioritise workload accordingly
Demonstrates the brand values
An energetic, can do and positive attitude
Excellent team player who is collaborative in their approach
Reliable and remains calm under pressure
Natural obsession with numbers
An excel geek
ABOUT THE STORE AND TEAM
You'll be working in our East London Studios based in London' vibrant Shoreditch with perks and benefits offered from local businesses including discounts on food, shopping and health & beauty. Studio Location. Approximately a 10 minute walk from Liverpool Street Station and a 5 minute walk from Shoreditch High Street.
WHAT WE STAND FOR
Customer Centric We work as one proud team to get the best for our customers
One Team We are joined up and encourage others to share their ideas
Work at Pace We know our goals, and we work with clear outcomes in mind
Be Responsible We are self aware, understand the impact we have on others and are positive about the future
BENEFITS
Your career matters to us and we will do what it takes to help you on your journey in life. You'll be challenging yourself and your leadership. The opportunities will be there and you'll be working within an environment that rewards hard work and innovation. Internal promotion is the norm not the exception and you'll be supported in your ambition to reach the next step of your career.
You'll be working in our East London Studios based in London' vibrant Shoreditch with perks and benefits offered from local businesses including discounts on food, shopping and health & beauty. In addition to this we offer a competitive pay and benefits package that includes an amazing employee uniform allowance and discount.
We are an Equal Opportunity employer and we very much look forward to working with you.