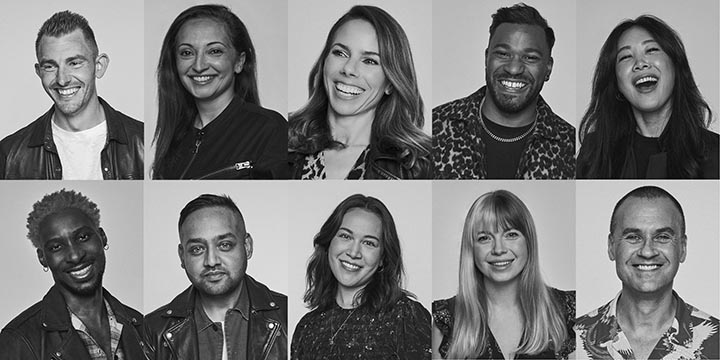 DevOps Engineer
London, England, United Kingdom
THE ALLSAINTS TEAM
Here at AllSaints we are proud to be a customer centric global team. Our vision is to make the coolest clothes to evoke emotion for our customers, worldwide.
Everything about our style and creativity is curated in-house, from store design and construction to our brand image, digital presence and clothing design. We are truly an agile business: we work at pace and take responsibility for making a difference.
We are a brand embarking on a very exciting plan and we are seeking new members of the team who want to contribute to this.
THE ROLE
AllSaints are looking for a talented & passionate Dev Ops Engineer who has specialised in Linux systems administration. Developing automation scripts and working with cloud technologies.
As a part of the team that maintains, supports and develops the platform, you have full control over our global infrastructure. You will be reporting to the Infrastructure Manager and working closely with lead technical roles within the Technology Team to shape the future of AllSaints platforms. This role is pivotal in supporting the application development by providing a robust, secure, monitored and fully automated platform through the combination of development skills and systems administration.
It is a challenging and demanding role that requires an operational bias combined with strong business, security awareness and exceptional communication skills.
What Skills Do I Need For The Role?
Background in programming
Experience in linux server administration.
CISSP or related security accreditation is highly desirable.
Particular experience with high availability cloud technologies included containerisation
Strong knowledge of mod_security as well as other WAF technologies.
Able to confidently write SQL and manage Database clusters using MySQL.
Able to confidently read & write bash scripts.
Strong understanding of systems security.
Experience working with Cloud servers and services.
Skills, know-how and experience:
Must have:
PHP, C, C++ or Java development experience.
Knowledge of VMWare.
Knowledge of SELinux.
Experience with Nginx, Apache and other web server technologies
Knowledge of Containerisation, ideally Google Kubernetes Engine (GKE)
Knowledge of cloud technologies.
Experienced with firewall management.
Experience working with CDNs.
Knowledge of caching technologies.
Knowledge of APC, Memorystore, Redis, RabbitMQ, Authenticated gateways and CloudDB technologies
Knowledge of distributed and shared file systems such as Gluster & NFS
Soft skills:
Detail and task oriented individual.
Quick minded and strong communication skills.
An enthusiastic & self-motivated individual with a can-do attitude.
Thrive in a fast paced environment.
Engaging and able to quickly generate confidence in key relationships
Ability to work well both individually and within a team
Flexible working due to business needs
ABOUT THE LOCATION
You'll be working in our East London Studios based in London' vibrant Shoreditch with perks and benefits offered from local businesses including discounts on food, shopping and health & beauty. Studio Location. Approximately a 10 minute walk from Liverpool Street Station and a 5 minute walk from Shoreditch High Street.
WHAT WE STAND FOR
Customer Centric We work as one proud team to get the best for our customers
One Team We are joined up and encourage others to share their ideas
Work at Pace We know our goals, and we work with clear outcomes in mind
Be Responsible We are self aware, understand the impact we have on others and are positive about the future
BENEFITS
Your career matters to us and we will do what it takes to help you on your journey in life. You'll be challenging yourself and your leadership. The opportunities will be there and you'll be working within an environment that rewards hard work and innovation. Internal promotion is the norm not the exception and you'll be supported in your ambition to reach the next step of your career.
You'll be working in our East London Studios based in London' vibrant Shoreditch with perks and benefits offered from local businesses including discounts on food, shopping and health & beauty. In addition to this we offer a competitive pay and benefits package that includes an amazing employee uniform allowance and discount.
We are an Equal Opportunity employer and we very much look forward to working with you.