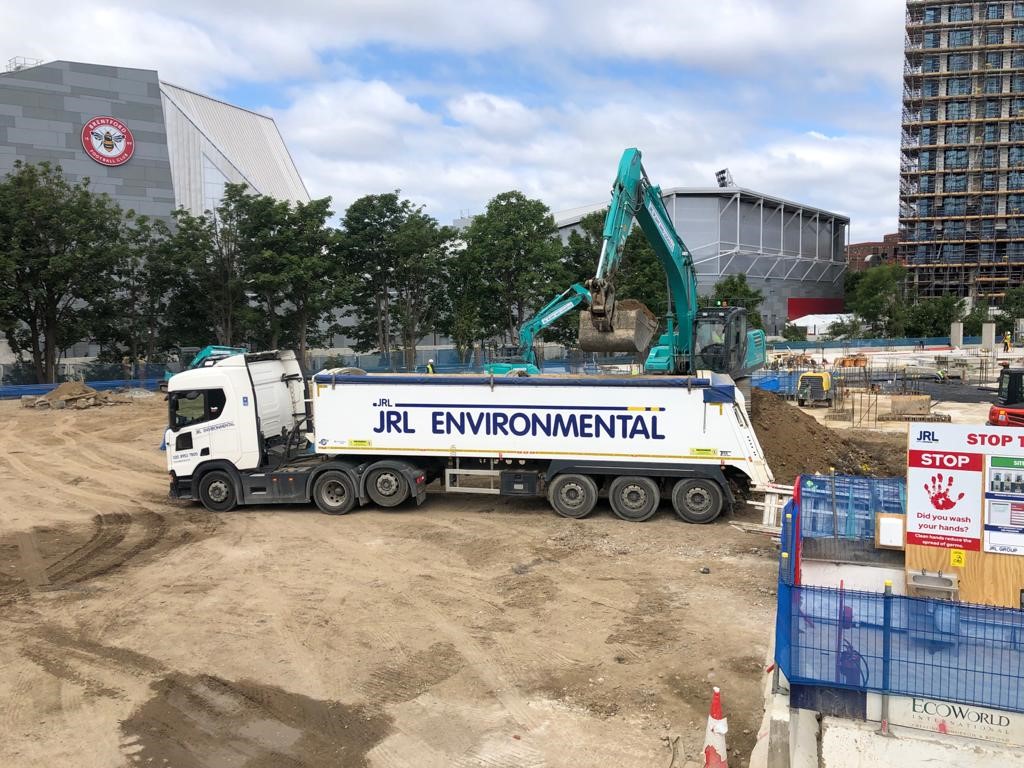 Regional Transport Manager
JRL Environmental - Birmingham
Contract:
Permanent


Salary:

Located in Jewellery Quarter, a 15 minute walk from Birmingham New Street Station. Ideally located for commuting, with local amenities a short walk from office.

Located in Jewellery Quarter, a 15 minute walk from Birmingham New Street Station. Ideally located for commuting, with local amenities a short walk from office.

JRL Environmental is a part of the JRL Group which encompasses 14+ divisions delivering bespoke solutions for the most complex construction projects. The company is a specialist within the haulage and waste sectors, with a fleet of over 100 HGV vehicles and depots nationwide.

Due to continued growth we are looking for a Regional Transport Manager with haulage experience.

Role & Responsibilities:

• Manage the transport team in the allocation and prioritising of workload to increase efficiency
• Effective and regular liaising with all other relevant departments to ensure efficiency across our projects;
• Ensure vehicle fleet is managed effectively i.e. vehicle compliance and vehicle servicing checks etc. and where necessary escalating any identified issues and recommending resolution at Director level
• Assist the admin team in order for them to maintain records and systems to ensure that the vehicle/s are not overloaded
• Ensuring that our vehicles are maintained properly, including the inspection of vehicles at the appropriate time and implementing actions to remedy any defects found
• Motivate the team to understand of all legislative requirements is communicated across the team
• Ensure that all authorised vehicles will be kept at the authorised operating centre(s) when not in use
• Notifying the relevant traffic commissioner of any changes to licence(s) or drivers etc. that are necessary;
• Actively develop the Transport team in increasing engagement, communication and people development
• Manage and collate necessary information and documentation to apply for (and maintain) FORS accreditation.
• Ensuring all drivers comply with driver hours and tachograph rules and adhere to legislation including speed limits;

Experience / Knowledge:

• In order to be successful in this role you must have:
• At least two years' experience in a similar logistics role
• Experience of FORS accreditation and going through this audit process
• Experience of managing HGV fleet
• Experience of managing an operators licence
• Ideally some experience in the construction materials sector
• Working knowledge of health and safety legislation relevant to the workplace
• Strong computer skills – including Microsoft Word, Excel and Outlook as a minimum
• The ability to follow and provide clear instructions
• Strong organisational skills

Qualifications:

• Transport Manager CPC National Qualification.
• HGV class 1 & 2 would be a preference (this demonstrates hands-on experience in the role you will be managing)
• Desirable Criteria:
• Be proactive in getting to understand the wider business objectives, and in line with this, look for and contribute ideas to increase efficiency and improve service
• Proactively contribute to the long-term resource planning of the Transport Department with regard to assets and people resource (recruitment)
• Proactively seek to understand the financial performance of the operation and take ownership for addressing inefficiencies which impact on the departments P&L
• Communicate with confidence to a wide range of stakeholders and be capable of working within a team as well as individually
• Take the lead in resolving unforeseen problems as they arise ensuring appropriate resolution of these to utilise the learning to plan for future similar scenarios

Benefits:

• Competitive salary, with confidence of working for an established and growing company.
• Company Pension Scheme.
• Private Healthcare.
• Opportunity for progression within the business.
• An opportunity to work on some of the nation's most exciting Construction projects.
• Dedicated Training & Development Department.
• A stimulating & dynamic environment.
• Newly refurbished Gym & Multi-purpose Studio in Head Office.
• In-house barista.
• Subsidised Cafeteria.
• Team bonding events.
• Sporting Events – perfect for the keen cyclist/runner.

With an ambitious strategy, we're poised for further growth and success, so if you're committed, talented and enthusiastic, the JRL Group is the right place for you.