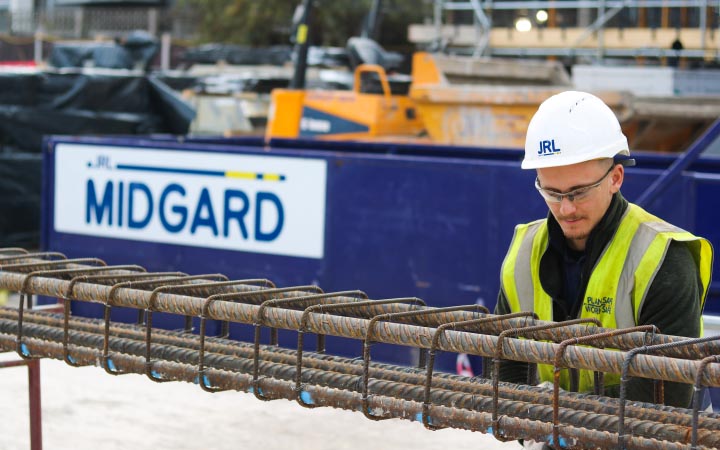 Design Coordinator - Brighton & Hove
Midgard - Brighton & Hove
Contract:
Permanent


Salary:

Competitive

Benefits:
Competitive salary, with confidence of working for an established and growing company.
Company Pension Scheme.
Private Healthcare.
Opportunity for progression within the business.
An opportunity to work on some of the nation's most exciting Construction projects.
Dedicated Training & Development Department.
A stimulating & dynamic environment.
Team bonding events.
Sporting Events – perfect for the keen cyclist/runner.
Midgard is the main contracting division of the +£600m turnover JRL Group and utilises all the company's in-house resources and facilities to provide clients with a bespoke constructionservice. We have gone back to the time when contractors carried out work themselves with a dedicated, reliable workforce and their own fleet of plant and equipment.
Responsibilities:
To manage and coordinate external consultants in their day to day duties related to design and technical aspects of production information.
Ensure translation of the planning scheme into an efficient and workable commercial solution.
Oversee document control with regards to registration and distribution of design and technical information.
Liaison with key personnel within the project team in preparation of project costing and design works.
To co-ordinate all technical information from grant of planning permission to completion of project.
To manage and drive external consultants in the preparation and issue of production information to an agreed programme.
Prepare technical specifications in line with requirements determined by the clients' requirements within the sales and budget constraints.
To constantly monitor all production information and consultant activities against budgetary allowances and report any variances.