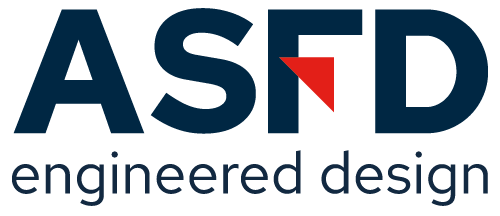 Excel/VBA Developer
ASFD - Borehamwood
Contract:
Permanent


Salary:

Competitive

Are you passionate about building envelopes and are looking to join a dynamic and growing business? Do you share our vision of bringing innovation to the construction industry?
If so, we look forward to hearing your ideas with the possibility to joining our team!

We are looking for an Excel/VBA Developer.
Role seniority will be based on the candidate's experience.

Your Role
• Analysing client / internal team requirements and provide smart, automated solutions that will make the process more accurate and efficient by reducing manual errors
• Design, develop and implement bespoke automation tools using a variety of technologies (VBA, Python, C#, .NET)
• Building and maintaining strong internal relationships across multiple teams and departments
• Understanding key business issues and what solutions can be built to address them

Your Skills
• Expertise in advanced spreadsheets, using validation, coding, ruling and VBA Code
• Excellent communication skills with the ability to articulate complex concepts in a clear and concise manner
• Confidence and ability to interrogate processes and develop new, more efficient ways of working
• Demonstrate critical thinking and problem solving abilities

About Us
ASFD Ltd is the design and engineering team of McMullen Facades. Our mission is to bring excellence and innovation to the cladding industry, delivering fully engineered façade solutions and making positive impacts to the built environment. With 500+ staff across design, manufacturing and installation, we have offices in England, Northern Ireland, and Switzerland.

We are building a dynamic and forward-thinking working environment, embracing technology as a means for digital transformation, whilst keeping people at its core. Across the team we have over four decades of experience in the successful delivery of some of the most iconic projects in Europe and the Middle East.

ASFD and McMullen are part of the established JRL Group, providing integrated construction solutions and delivering complex real estate projects. Today, the group encompasses 14 divisions and has a turnover in excess of £600m and growing.

Location
The position is based in 4 Elstree Way, Borehamwood WD6 1RN and work in close collaboration with Northern Ireland, Switzerland and England offices.
Located just outside of North London, the office boasts a vibrant high street with restaurants and shops. It is easily accessible via the A1, M25 or by a 5-10 mins walk from the Elstree & Borehamwood Station (Thameslink overground), which trains run to Kings Cross in approx. 17 mins.

Join us
As part of our team, you will work in an agile and innovative environment, using state-of-the-art tools to contribute to the design and engineering of challenging façades across the UK. We are a collaborative, technically strong and innovative team and having a diverse, inclusive and respectful workplace is important to us.

Other benefits include:

• Competitive salary
• Company pension scheme
• Private healthcare insurance
• Flexible working time
• Opportunity for fast progression and exposure to the most exciting construction projects
• Dedicated training, mentoring and career development
• Newly refurbished gym and multi-purpose studio
• In-house barista and subsidised cafeteria
• Team building and sport events

With an ambitious strategy, we are poised for further growth and success. If you are curious, committed and passionate about building envelopes, ASFD is the perfect place to progress with your career.