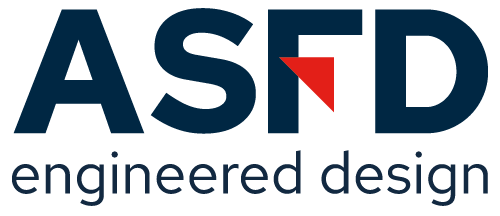 Facade Technical Manager
ASFD - Moira
Contract:
Permanent


Salary:

Competitive

Are you passionate about building envelopes and are looking to join a dynamic and growing business? Do you share our vision of bringing innovation to the construction industry?
If so, we look forward to hearing your ideas with the possibility to joining our team!

We are looking for a Façade Technical Manager.
Role seniority will be based on the candidate's experience.

Your Role
• Team leader for the design, manufacturing and installation of cladding packages up to £40m in value.
• Engage with Clients, statutory bodies and other stakeholders.
• Participate to design workshops, testing and site inspections.
• Ensure a coordinated multidisciplinary approach to meet the project requirements.
• Resource planning and monitoring of teams located in different offices.
• Project control, reporting and change management.
• Coordinate the preparation of bill of quantities and material ordering.
• Develop bespoke systems and contribute to design optimisation and standardisation.
• Support the development and implementation of company processes, policies and tools.
• Mentoring of junior team members.

Your Skills
• 8+ years of design experience in the cladding industry.
• Proficiency using CAD software.
• Advanced knowledge of manufacturing and construction.
• Understanding of building regulations and relevant standards.
• High IT affinity and proficiency using Microsoft Office.
• Proactive team member capable of mentoring younger professionals.
• Quality driven designer with passion for excellence and high attention to details.
• Team player with ability to work under pressure and to tight deadlines.
• Excellent communicator with a customer-oriented attitude.
• Ambitious professional with willingness to travel.
• Fluent in English.

About Us
ASFD Ltd is the design and engineering team of McMullen Facades. Our mission is to bring excellence and innovation to the cladding industry, delivering fully engineered façade solutions and making positive impacts to the built environment. With 500+ staff across design, manufacturing and installation, we have offices in England, Northern Ireland, and Switzerland.

We are building a dynamic and forward-thinking working environment, embracing technology as a means for digital transformation, whilst keeping people at its core. Across the team we have over four decades of experience in the successful delivery of some of the most iconic projects in Europe and the Middle East.

ASFD and McMullen are part of the established JRL Group, providing integrated construction solutions and delivering complex real estate projects. Today, the group encompasses 14 divisions and has a turnover in excess of £600m and growing.

Location
You will be based in 66 Lurgan Road, Moira, Co Armagh BT67 0LX and work in close collaboration with the Northern Ireland, Switzerland and England offices.
The office is located just outside the village of Moira in Co. Down which borders Co. Armagh. Moira is served by the Moira railway junction situated on the Newry to Bangor line and is off Junction 11 on the M1 Motorway. The village is located 20 miles from Belfast International Airport.

Join us
As part of our team, you will work in an agile and innovative environment, using state-of-the-art tools to contribute to the design and engineering of challenging façades across the UK. We are a collaborative, technically strong and innovative team and having a diverse, inclusive and respectful workplace is important to us.
Other benefits include:

• Competitive salary
• Company pension scheme
• Private healthcare insurance
• 31 days annual leave
• Life insurance After 1 full years' service
• Cycle scheme
• 6% matched pension after passing probation period
• Car parking at the office premises
• Tax-free childcare

With an ambitious strategy, we are poised for further growth and success. If you are curious, committed and passionate about building envelopes, ASFD is the perfect place to progress with your career.