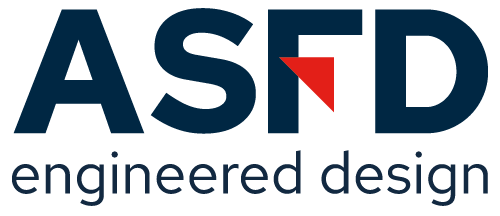 Façade Structural Engineer
ASFD - Dubai
Contract:
Permanent


Salary:

Competitive

Are you passionate about building envelopes and are looking to join a dynamic and growing business? Do you share our vision of bringing innovation to the construction industry?
If so, we look forward to hearing your ideas with the possibility to joining our team!

We are looking for a Façade Structural Engineer.
Role seniority will be based on the candidate's experience.

Your Role
• Engineering of state-of-the-art bespoke cladding systems.
• Engage with Clients, statutory bodies, and other stakeholders.
• Manage packages of structural engineering work across diverse projects, from design conception through manufacturing and installation.
• Develop outline structural schemes to support the design development.
• Interrogate specifications and assess risks and opportunities.
• Coordinate RFIs and change control processes.
• Produce high-quality templates and reports.
• Support the continuous improvement of system details, design processes and tools.
• Contribute to the preparation of performance test method statements and fire assessments.
• Mentor and support the development of younger professionals.
• Attend design workshops with multidisciplinary teams.

Your Skills
• Bachelor's degree in engineering; ideally a member of a Chartered Institution. Preferably a Master's degree.
• Experience in the cladding industry is preferred.
• Proficiency using structural modelling software for frames and plates analysis.
• Understanding of aluminium, steel, glass, and concrete materials.
• Problem solving with the ability to assimilate and critique potential solutions and opinions.
• Proficiency using CAD software. Experience with Revit and Inventor advantageous.
• Experience with project management and scheduling tools.
• Knowledge of building regulations, CWCT guidelines and relevant standards.
• Quality driven engineer with passion for excellence and high attention to details.
• Team player with ability to work under pressure and to tight deadlines.
• Excellent communicator with a customer-oriented attitude.
• Motivated professional with willingness to travel.
• Fluent in English.

About Us
ASFD Ltd is the design and engineering team of McMullen Facades. Our mission is to bring excellence and innovation to the cladding industry, delivering fully engineered façade solutions and making positive impacts to the built environment. With 500+ staff across design, manufacturing and installation, we have offices in England, Northern Ireland, and Switzerland.

We are building a dynamic and forward-thinking working environment, embracing technology as a means for digital transformation, whilst keeping people at its core. Across the team we have over four decades of experience in the successful delivery of some of the most iconic projects in Europe and the Middle East.

ASFD and McMullen are part of the established JRL Group, providing integrated construction solutions and delivering complex real estate projects. Today, the group encompasses 14 divisions and has a turnover in excess of £600m and growing.

Join us
As part of our team, you will work in an agile and innovative environment, using state-of-the-art tools to contribute to the design and engineering of challenging façades across the UK. We are a collaborative, technically strong and innovative team and having a diverse, inclusive and respectful workplace is important to us.

With an ambitious strategy, we are poised for further growth and success. If you are curious, committed and passionate about building envelopes, ASFD is the perfect place to progress with your career.