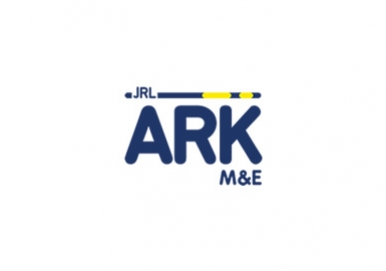 Senior Quantity Surveyor
Ark - Canary Wharf
Contract:
Permanent


Salary:

Competitive
Competitive salary, with confidence of working for an established and growing company.
Company Pension Scheme.
Private Healthcare.
Opportunity for progression within the business.
An opportunity to work on some of the nation's most exciting Construction projects.
Dedicated Training & Development Department.
A stimulating & dynamic environment.
Team bonding events.
Sporting Events – perfect for the keen cyclist/runner.
With an ambitious strategy, we're poised for further growth and success, so if you're committed, talented and enthusiastic, the JRL Group is the right place for you.
Ark Mechanical & Electrical Services was created in line with the JRL Group's philosophy of 'owning the solution'. With MEP vital to the success of every project, the Group identified that dividing the package had the potential to adversely affect the critical path. Taking control of this, Ark M&E provides a complete mechanical, electrical and public health (MEP) solution for large complex residential projects.
We require a Senior Quantity Surveyor to join our team at Canary Wharf, to be responsible for the commercial management of mechanical & electrical packages up to £20m.
Role & Responsibilities:
To carry out monthly valuations of work in progress, including forecasting of final costs and sales.
Prepare and monitor project cashflow forecasts.
Measure, value, submit and negotiate contract variations.
Provide advice to project staff on commercial and contractual matters including reviewing and drafting of correspondence.
Prepare submit and negotiate project final accounts.
Commercial vetting of sub-contractor tenders and contracts.
Certification of subcontractor monthly valuations and final accounts.
Ensure that business commercial processes are adhered to at project level.
Preparation and adherence to project purchasing targeting and costing budgets.
Assistance with procurement of capital plant and sub-contract packages, reviewing specifications and Employer Requirements, to ensure compliance.
Preparation, reviewing & agreement of Monthly Applications.
Submission & agreement of variations.
Internal CVR's.
Budget forecasting.
Reporting to Commercial Manager & Commercial Director.
Good reporting and communication skills with an ability to meet deadlines and work with all levels of the site team.
Requirements:
You must have experience gained with either a Sub contractor, Main Contractor or specialist M&E Contractor.
You must have experience of managing Mechanical and Electrical packages to £20m
Good working knowledge of Microsoft office software, particularly Outlook, Excel and Word.