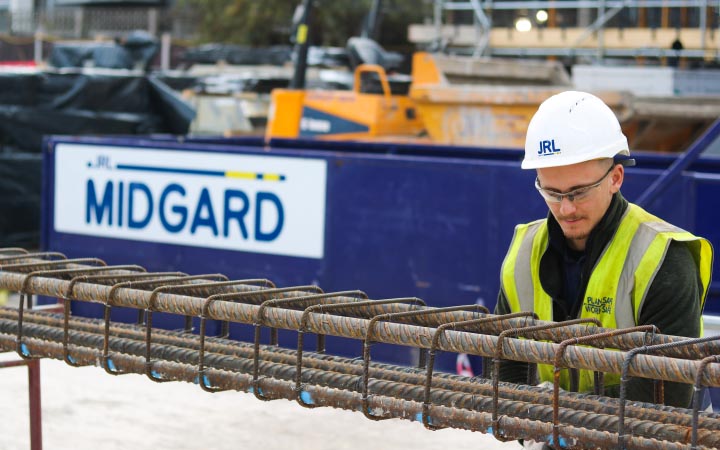 Technical Administrator
Midgard - Head Office
Contract:
Permanent


Salary:

Located just outside of North London, Borehamwood boasts of vibrant high street with an array of restaurants & shops. We're easily accessible surrounded by the A1, M25 and a 5/10 minute walk to Elstree & Borehamwood Station (Thameslink overground service) trains into Kings Cross take approx. 17 mins.

The Technical Admin reports to the Preconstruction Manager and will liaise with other staff involved in the
estimating, preconstruction and design teams and be a point of contact for all tendering subcontractors and suppliers.


He/she is to administer tenders from prequalification stage for design and build opportunities in a competitive
market place and seeing the process through to agreement of the contract.


Duties:
Be the First point of contact for the Pre-Construction Department.
Assisting with the production of the pre-qualification questionnaires including receiving, coordinating
responses, completing & returning.
Develop and maintain professional working relationships with a range of internal and external
stakeholders.
Maintaining the database of sub-contractors and suppliers.
Making contact with tendering sub-contractors and suppliers to ensure a good working relationship.
Assist with the production of the Tender Submission Document including receiving, coordinating the information from the rest of the team and submitting by the required time in paper and electronic format as required.
To manage and coordinate external consultants in their day to day duties related to design and technical aspects of production information.
Ensure translation of the planning scheme into an efficient and workable commercial solution.
Oversee document control with regards to registration and distribution of design and technical information.
Liaison with key personnel within the project team in preparation of project costing and design works.
To co-ordinate all technical information from grant of planning permission to completion of project.
To manage and drive external consultants in the preparation and issue of production information to an agreed programme.
Prepare technical specifications in line with requirements determined by the clients' requirements within the sales and budget constraints.
To constantly monitor all production information and consultant activities against budgetary allowances and report any variances.
Office Hours are Monday - Friday, 8am - 6pm
Benefits:
Competitive salary, with confidence of working for an established and growing company.
Company Pension Scheme.
Private Healthcare.
Opportunity for progression within the business.
An opportunity to work on some of the nation's most exciting Construction projects.
Dedicated Training & Development Department.
A stimulating & dynamic environment.
Team bonding events.
Sporting Events – perfect for the keen cyclist/runner.
x6 Gym spaces
Free gym classes including: spin, boxing, reformer pilates, yoga, circuits, legs, bums + tums
Fully subsidised canteen