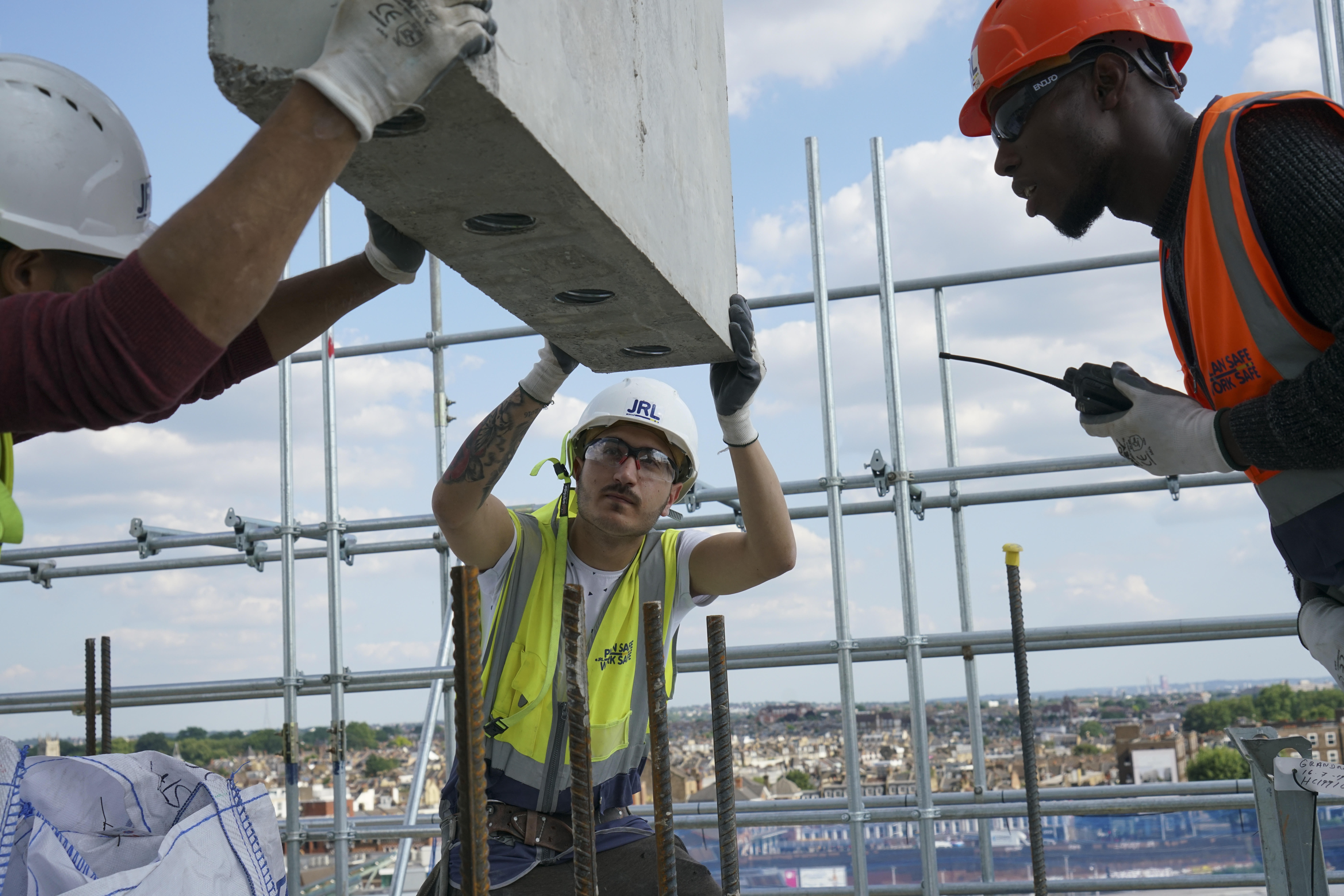 Trades + Labour & Construction Professionals - Register Your Interest - Brighton & Hove
JRL Group - Brighton & Hove
Contract:
Permanent


Salary:

About the company:

The JRL Group encompasses 14+ divisions delivering bespoke solutions for the most complex construction projects nationally. Over two decades the JRL Group has grown from a company specialising in sub and superstructure packages to a business that offers managed integrated construction solutions, with an annual turnover in excess of £600m.

Due to expansion, we are seeking trades and labour across several disciplines in Brighton & Hove. We can offer a pipeline of 5 - 6 years worth of work.

Trades & Labour positions available:

- Shuttering Carpenters
- Steel Fixers
- Foremen / Foreman
- Supervisors
- Groundworkers
- Hoist Operators
- Banksman
- Slinger / Signallers
- Dryliners / Fixers / Tackers
- Facade Carpenters
- Screens Carpenters
- Mechanical
- Electrical
- Plumbers
- Cleaners
- Traffic Marshals
- Handyman
- Labourers

Construction Professional positions available:

- Quantity Surveyors
- Project Managers
- Construction Managers / Site Managers
- Design Managers
- Design Engineers
- Architects
- Planners
- Engineers
- Senior Engineer
- Setting Out Engineer
- Mechanical Engineer / Electrical Engineer
- Health & Safety
- Environmental & Sustainability
- Transport Managers / Logistics Managers
- Document Controllers
- Design Coordinators
- CAD Technicians

Benefits for Trades & Labour:




10 hours a day
Monday to Friday
Weekend work & overtime offered when required
Long term work
Competitive rates
NO agency involvement
NO umbrella company involvement

You should be able to provide the following:
Valid right to work in The UK
Valid CSCS Card - essential
NVQ Level 2 - preferred
References on request
Own tools
Benefits for Construction Professionals:
• Competitive salary, with confidence of working for an established and growing company.
• Company Pension Scheme.
• Private Healthcare.
• Opportunity for progression within the business.
• An opportunity to work on some of the nation's most exciting Construction projects.
• Dedicated Training & Development Department.
• A stimulating & dynamic environment.
• Team bonding events.
• Sporting Events – perfect for the keen cyclist/runner.
With an ambitious strategy, we're poised for further growth and success, so if you're committed, talented and enthusiastic, the JRL Group is the right place for you.