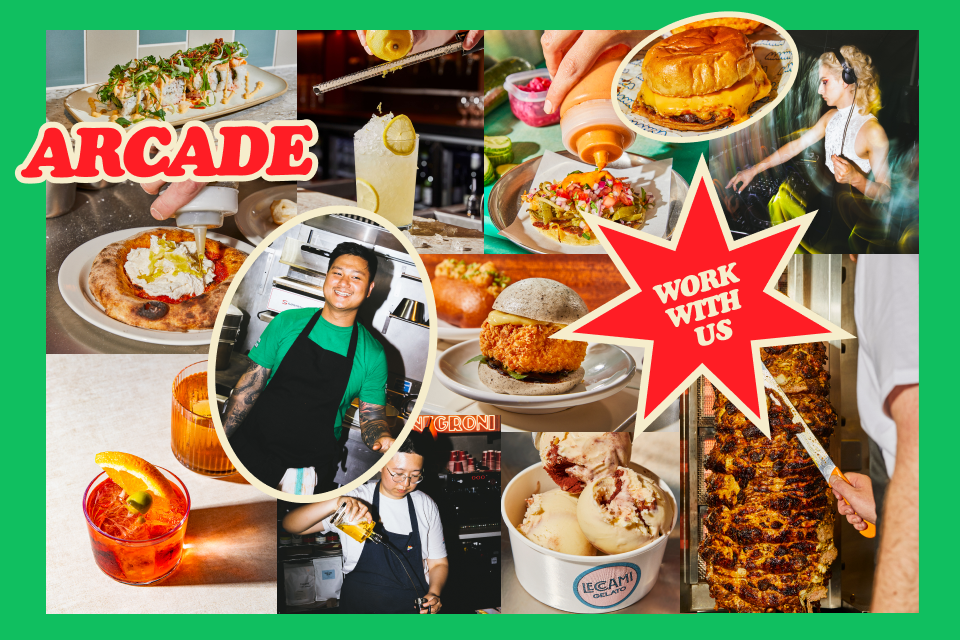 Waiter
Arcade Battersea
Salary:
Up to £15ph
Waiter – Arcade Food Hall - Battersea
Arcade Food Hall are seeking a Waiter to join their team. The successful candidate will be friendly, personable, and passionate about all thing's food and drink. This is a fantastic opportunity for anyone seeking a role with us and to develop their skills with full support.
The Restaurant:
Arcade Food Hall are excited to now be recruiting for a Waiter for Arcade @ Battersea Power Station.
If you are currently a Waiter from a premium branded Restaurant / Bar, we'd love to hear from you!
Arcade Food Hall offer a game-changing concept in dining out and this is a great opportunity to get onboard.
Arcade Food Halls showcase our core philosophy of creating multiple unique brands and championing emerging food and drink talent, all under one roof.
12 new brands and will fill the space at Battersea Power Station and we'll be releasing more information soon.....
Drinks from our new destination bars, are created using fresh market ingredients to mirror the flavours of the kitchens and a fully-packed calendar of events completes the line-up
As Waiter, you will be responsible for ensuring the guest experience is always the very best and :
• Provide exceptional level of hospitality and build warm and genuine relationship with our guests.
• Open and close the restaurant.
• Communicate with guests in a confidently and professionally.
• Manage your section efficiently.
• Assist with the development of junior staff members.
• Maintain & update cleaning schedules, records and checklists.
• Deliver food from the kitchen to the dining areas.
• Maintain a comprehensive knowledge of food and beverage offerings.
• Adhere to all relevant Food Safety and Health & Safety practices, policies and procedures.
• Keep back of house, corridors and drop off areas clear and tidy.
• Attend briefings, meetings and training sessions.
Benefits & Culture
Our team is the most important part of our business, translating our passion for genuine hospitality to our guests every day. We are proud to work with industry-leading talent and recognise the importance of offering our teams the tools, guidance and experience necessary to build confidence and grow.
We encourage you to bring your whole self to work and celebrate the skills and characteristics that make you unique. Your commitment to be kind and work hard comes with a range of benefits such as:
50% Off Your Bill at Arcade
50% off JKS-Operated Restaurants at Arcade
Referral Bonus
Code App Subscription
Local Gym Discount
Wagestream
Summer / Christmas Staff Party
Uniform allowance
Additional Pay for Work over Contracted Hours