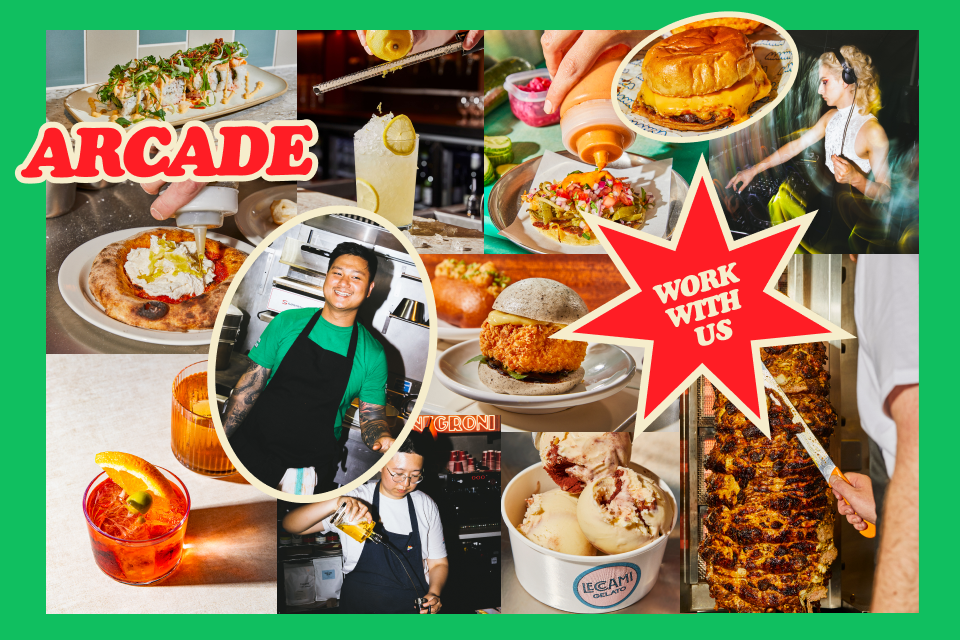 Chef de Partie
Arcade Battersea
Salary:
Up to £15ph
Arcade - Battersea
We're looking for an experienced Chef de Partie to join our kitchen team, creating exceptional dishes and delivering an all-encapsulating experience to our guests. You'll have experience working in a quality kitchen, adhering to standard operating and Health and Safety procedures. More importantly we are looking for people as passionate about food and hospitality as we are!
Arcade Battersea
13 different cuisines, made up of new brands such as Phed Power, Siu Siu, Leccami Gelato, and Flat Bread by Thomas Straker. Drinks at Arcade Battersea come from two bars; Tap Room and ABC Bar. Tap Room showcases a wall of 36 taps, serving cocktails using locally sourced ingredients and a host of beers from international and South London breweries. ABC Bar, inspired by classic cocktail culture, will offer a concise menu of the world's most famous cocktails.
Position
If you have the following, then we want to hear from you:
• Prior experience as a Chef de Partie within a fast-paced environment;
• Eagerness to roll your sleeves up and get stuck in;
• A creative approach with impeccable attention to detail;
• Passion for about food and hospitality, along with the eagerness to continually learn;
• The desire to develop your career within an ambitious and trend-setting restaurant group;
Benefits & Culture
Our team is the most important part of our business, translating our passion for genuine hospitality to our guests every day. We are proud to work with industry-leading talent and recognise the importance of offering our teams the tools, guidance and experience necessary to build confidence and grow.
We encourage you to bring your whole self to work and celebrate the skills and characteristics that make you unique. Your commitment to be kind and work hard comes with a range of benefits such as:
50% Off Your Bill at Arcade
50% off JKS-Operated Restaurants at Arcade
Referral Bonus
Code App Subscription
Local Gym Discount
Wagestream
Summer / Christmas Staff Party
Uniform allowance
Additional Pay for Work over Contracted Hours