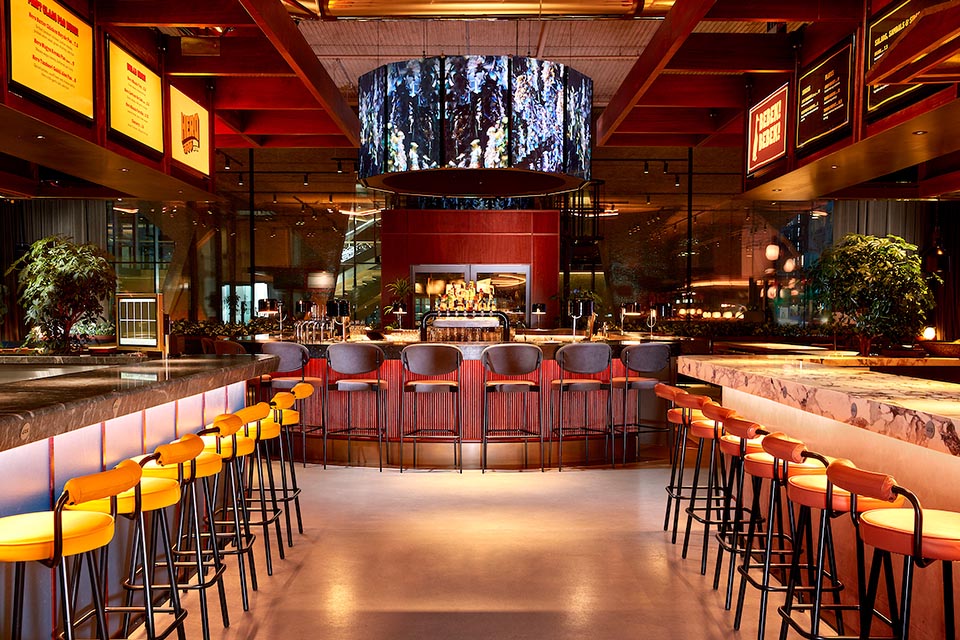 Floor Manager
Front of House - Arcade Centrepoint
Contract:
Permanent


Salary:

Up to £40,000

Floor Manager - Arcade - Centre Point

Arcade Food Hall are seeking a Floor Manager to join their team. The successful candidate will be friendly, personable, and passionate about all thing's food and drink. This is a fantastic opportunity for anyone seeking a new role as Floor Manager and to develop their skills with full and ongoing support.

Arcade

Located just off Tottenham Court Road, in London's Centre Point, Arcade Food Hall showcases our core philosophy of creating multiple unique brands, and championing emerging food and drink talent, all under one roof.

Nine new brands fill the space: Plaza Khao Gaeng, Arcade's flagship southern Thai restaurant; Hero Indian Fast Food, serving up North Indian Street food; Middle Eastern shawarma kitchen Shatta & Toum; American diner-style food at Manna; Indonesian street food from Bebek! Bebek!; and Japanese sushi and an omakase experience from Sushi Kamon. Drinks from our destination bar, are created using fresh market ingredients to mirror the flavours of the kitchens and a fully-packed calendar of events completes the line-up.  

Position

As Floor Manager, you be responsible for providing a warm and genuine welcome to our guests, delivering an exceptional standard of service and memorable customer experience, and you will continually lead and inspire the front of house team to do the same.

As Floor Manager, you will be responsible for:
Welcoming and attending to guests with an exceptional level of care and service, ensuring that they leave with a positive and memorable experience;
Overseeing the waiting staff to ensure the smooth running of all sections;
Inspiring, motivating and training waiting staff to deliver the highest levels of service;
Carrying out all opening and closing procedures.
The successful Floor Manager will have:
Previous experience as a Floor Manager or Restaurant Supervisor ready to take on more responsibility;
Warm and welcoming persona, along with a hands-on approach to work and impeccable attention to detail;
Proven ability to lead, train and inspire a team;
Passion for hospitality and a good knowledge of food and beverage
Benefits & Culture
Our team is the most important part of our business, translating our passion for genuine hospitality to our guests every day. We are proud to work with industry-leading talent and recognise the importance of offering our teams the tools, guidance and experience necessary to build confidence and grow.
We encourage you to bring your whole self to work and celebrate the skills and characteristics that make you unique. Your commitment to be kind and work hard comes with a range of benefits such as:
50% Off Your Bill at Arcade
50% off JKS-Operated Restaurants at Arcade
Referral Bonus
Code App Subscription
Local Gym Discount
Wagestream
Summer / Christmas Staff Party
Closing Taxi Allowance
Additional Pay for Work over Contracted Hours
Additional Holiday Day per Year Served - upto 33 days