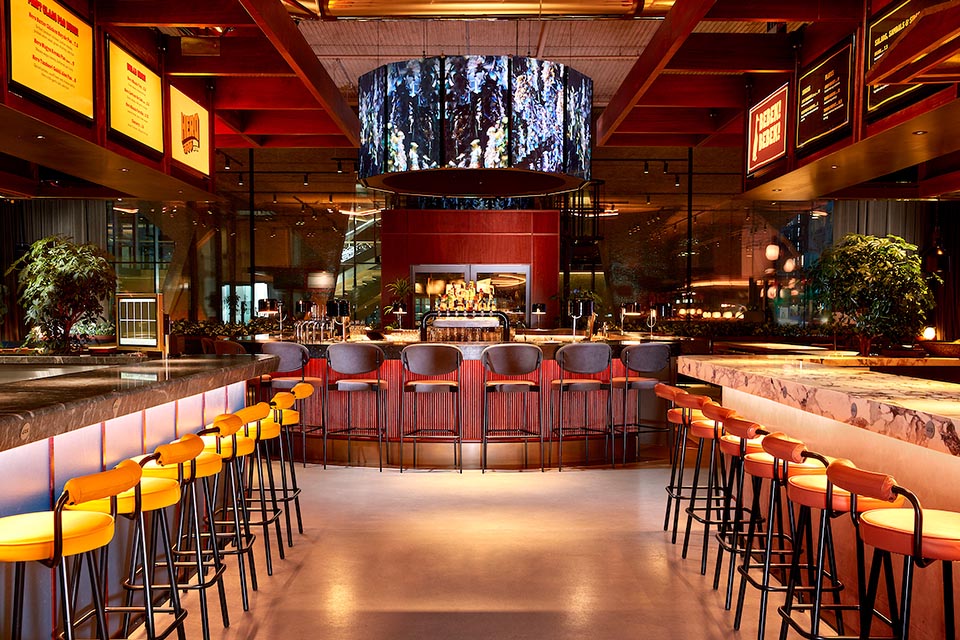 Barback
Front of House - Arcade Battersea
Contract:
Permanent


Salary:

Up to £12

Barback - Arcade – Battersea Power Station - Excellent Work Life Balance

Arcade Food Hall are seeking a Barback to join their team. The successful candidate will be friendly, personable, and passionate about all thing's food and drink. This is a fantastic opportunity for anyone seeking a new role as Barback Team and to develop their skills with full and ongoing support.

Arcade

Arcade are excited to now be recruiting for a Barback for our (very) soon to open Arcade @ Battersea Power Station.

If you are currently an Barback we'd love to hear from you!

Arcade Food Hall offer a game changing concept in dining out and this is a great opportunity to get onboard.

Arcade Food Hall - Hiring now for our Battersea Power Station, new opening!

Arcade Food Halls show-case our core philosophy of creating multiple unique brands and championing emerging food and drink talent, all under one roof.

12 new brands and will fill the space at Battersea Power Station and we'll be releasing more information soon.....

Drinks from our new destination bars, are created using fresh market ingredients to mirror the flavours of the kitchens and a fully-packed calendar of events completes the line-up

As a Barback, you will be responsible for ensuring the guest experience is always the very best and :
Assist with opening and closing the bar, completing relevant checklists and adhering to SOPs.
Carry out bar mise en place.
Support bartenders in service.
Operate glass wash machines. Ensure glassware is well polished and replenished.
Replenish stock before, during and after service. Using best stock practises to ensure smooth services.
Assist the Bartenders were necessary to ensure the highest standards of guest service.
Ensure the bar and bar equipment are kept clean and tidy.
Ensure the cellar is stocked and kept clean at all times.
Attend briefings, meetings and training sessions.
Report low stock, health & safety issues and faulty equipment to the bar manager.
Benefits & Culture
Our team is the most important part of our business, translating our passion for genuine hospitality to our guests every day. We are proud to work with industry-leading talent and recognise the importance of offering our teams the tools, guidance and experience necessary to build confidence and grow.
We encourage you to bring your whole self to work and celebrate the skills and characteristics that make you unique. Your commitment to be kind and work hard comes with a range of benefits such as:
50% Off Your Bill at Arcade
50% off JKS-Operated Restaurants at Arcade
Referral Bonus
Code App Subscription
Local Gym Discount
Wagestream
Summer / Christmas Staff Party
Uniform allowance
Additional Pay for Work over Contracted Hours