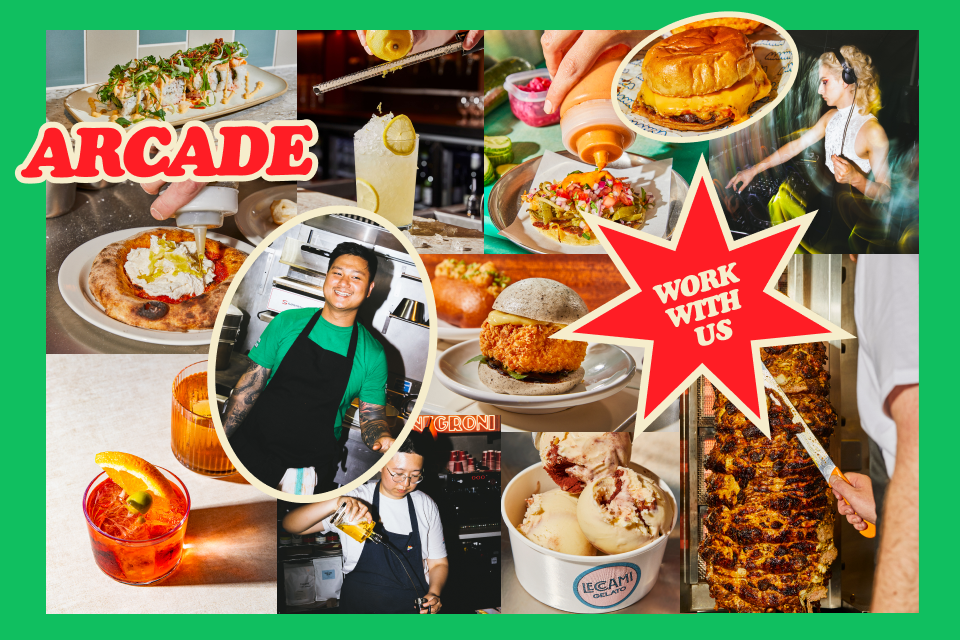 Head Kitchen Porter
Arcade Battersea
Salary:
£13.50
Arcade Food Hall - Head Kitchen Porter
We have an opening for an experienced Head Kitchen Porter to join our Back of House team at our very busy restaurant. Ideally, you'll be from a similar, busy environment and happy to work hard, and of course join us in all of our smaller and larger team celebrations.
Lots of opportunities to train as Chef in any one of our great kitchens, too
Arcade Food Hall - Head Kitchen Porter
Our first food hall, situated in the iconic Centre Point building, houses 7 open kitchens that travel the world from Middle Eastern shawarma to US-style smash burgers. Our standalone cocktail bar, Centre Point Bar, serves drinks using fresh market ingredients to mirror the flavours of the kitchens.
In addition to the food hall, Arcade Tottenham Court Road, is home to Plaza Khao Gaeng, a bookable restaurant from Luke Farrell that serves Southern Thai comfort food on the mezzanine level.
Arcade Food Hall - Head Kitchen Porter
About the role:
As well as supervising your team of Kitchen Porters and being responsible for quality of work and Health and Safety....
• Ensure there are always enough plates, pots, cutlery and kitchen equipment available for BOH and FOH teams.
• Operate and maintain the dishwasher and other applicable equipment
• Use chemicals and other hazardous detergents safely
• Understands COSHH and follow standard procedures all the time
• Ensure the floor is kept clean and bins are regularly emptied
• Check delivery's for quality, quantity and temperature
• Stock delivery items according to FIFO
• General cleaning before, after and during services.
• Comply with any reasonable request from your superiors
• Attend daily briefings and training
• Maintain all equipment used to fulfil your job role
• Adhere to all food safety, health & safety and COSHH policies, processes and procedures
• Report any food safety, health & safety and faulty equipment issues to the management team
• Attend briefings, meetings and training sessions
Benefits & Culture
Our team is the most important part of our business, translating our passion for genuine hospitality to our guests every day. We are proud to work with industry-leading talent and recognise the importance of offering our teams the tools, guidance and experience necessary to build confidence and grow.
We encourage you to bring your whole self to work and celebrate the skills and characteristics that make you unique. Your commitment to be kind and work hard comes with a range of benefits such as:
50% Off Your Bill at Arcade
50% off JKS-Operated Restaurants at Arcade
Referral Bonus
Code App Subscription
Local Gym Discount
Summer / Christmas Staff Party
Uniform allowance
Additional Pay for Work over Contracted Hours